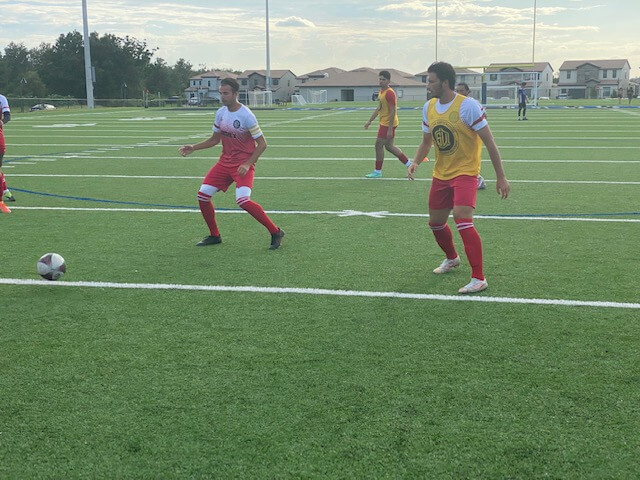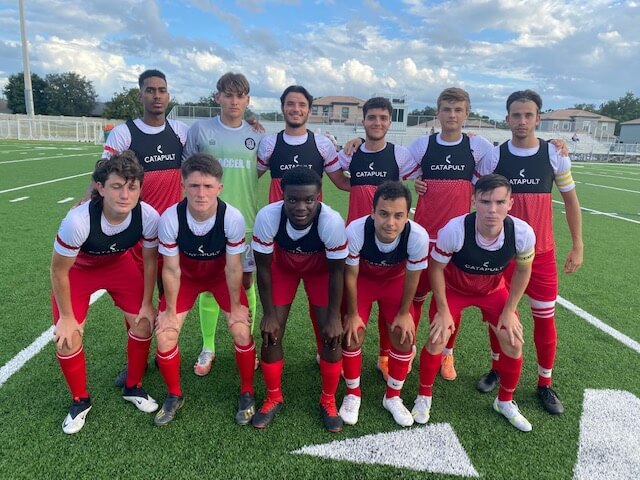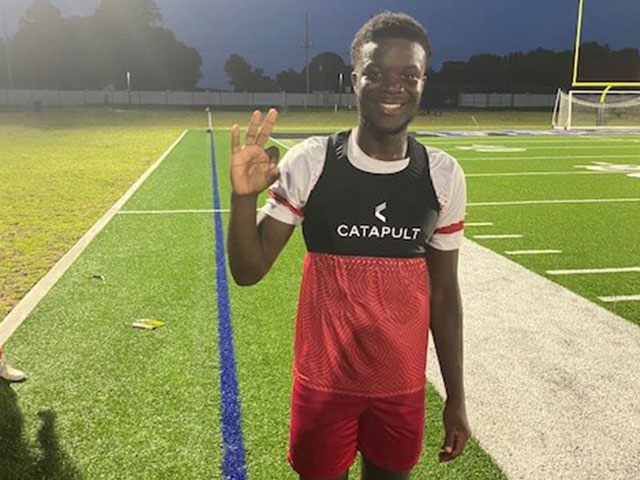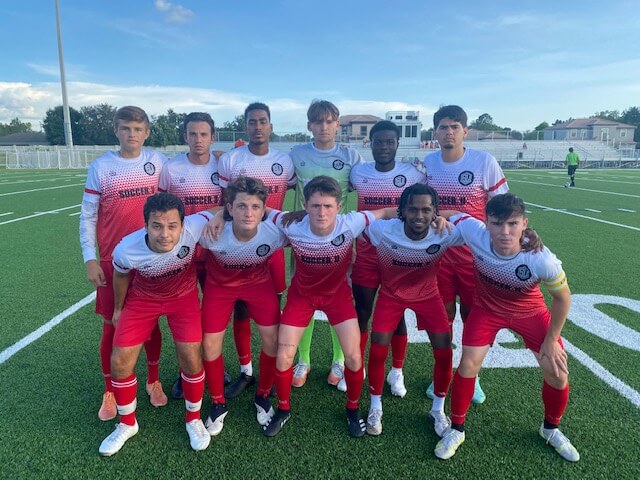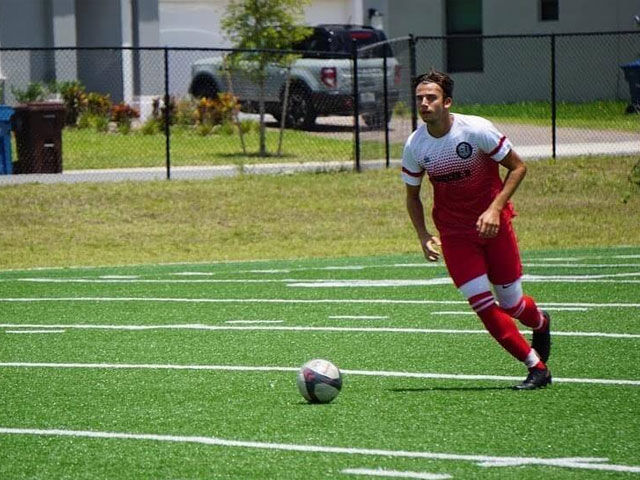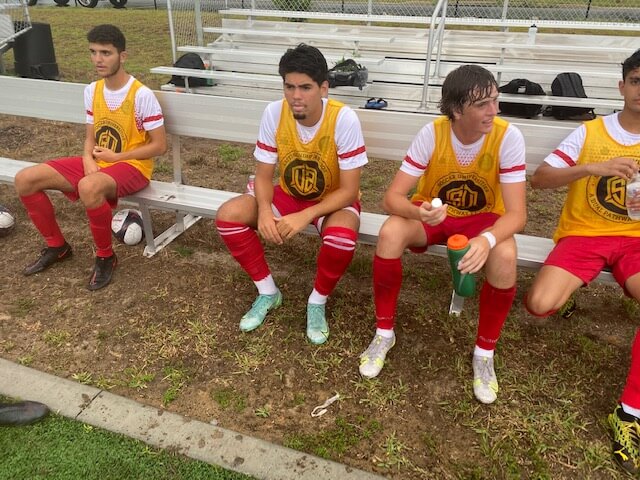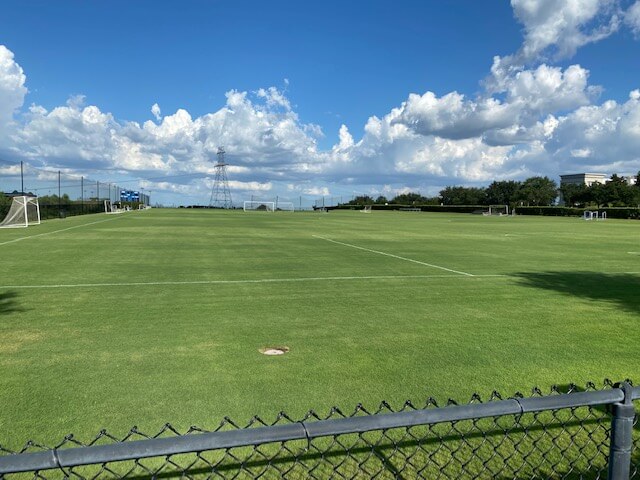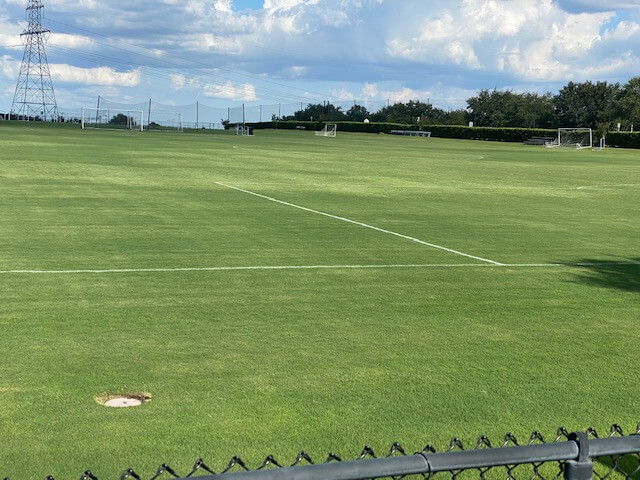 ONE EDUCATION - TWO PATHWAYS
SU will give a view of where each player needs to focus his or her attention week to week focused on developing their strengths rather than their weaknesses.In general, all players on and off the field are learning to develop all their skills. But it's important to know that a player is recruited for their strengths and as such is developed toward them.
Weaknesses improve through training and through their studies. SU is focused on developing each person to become the best version of themselves. Knowing one's strengths and weaknesses and developing toward their best opportunities on and off the field requires the Kaizen approach.
Ultimately, this approach improves their chance of being recruited.
SU will base its program on tactical periodization and break down its curriculum into 4 x 10 week training cycles which will run simultaneously along side the players 3 year Bachelor degree..
Our focused pathway will be on the following stages of development:
LEARNING PATHWAY (YEAR AT A GLANCE)
FOUNDATION PHASE
The first 10-week term will begin with baseline testing in several tangible areas of players' physical conditioning, speed, endurance and recovery. This process measures the skill of the player and the data is shared using our skills index within the SUPPP system. This easy to read visual graphic will become part of each players development process. In addition,an assessment of each players tactical thinking process is measured as each player performs in high pressure/high speed play and in practicing transition activities.
IQ DEVELOPMENT PHASE
The second 10-week term training cycle will focus on the students tactical development and begin with small group tactical training leading to full team tactics. This to ensure that each person understands what their role is in the various formations, tactics and how their specific skill sets compliment that style of play.This is where soccer IQ has to increase and increase every time a player steps onto the field. The competition will be against strong opposition. When playing in foreign locations, students will learn from a different style and level of play. Building experience develops insights into how soccer IQ impacts performance. Our motto is to play the game first and win the game second.
COMPETITION PHASE
The third 10-week term begins with a quick recap of everything that has been learned in term two. The third term is about implementing the lessons playing against fourth tier soccer clubs in the USA (if the player is in rotation outside of the U.S., similar level of competition with the same learning). The key lesson is not what you know (Soccer IQ); rather, how you use your Soccer IQ. Now playing to win is first and coming to play is second. Experience both approaches,learning to play and playing to win prepares players for the professional experience. Professional players are measured by results, not just performances.
SCOUTING PHASE
The fourth 10-week term training cycle will begin with revisiting each player's vision statement. After 30 weeks of preparation, some players are ready for the exposure to Scouts and other interested parties in the world of soccer. This is a time of challenging each player to rise to their highest level of performance using their strengths and knowing their "brand" (what makes them unique). Each stage of this program is designed through the Kaizen model to continuously be improving through daily targeted practice that is both a gradual process and moves relatively fast. By term four every player will have been stretched to play toward their full potential. This is meant to give each player a shot at being seen in each term by domestic and international agents, coaches, and scouts that culminates in this final term of each players first year. Each player will have a portfolio in the SUPPP system to share with scouts, agents, and coaches showing strengths through film and various assessments. In year two and three, assuming the player doesn't get a professional contract, the goal is to continue developing the same set of skills in pursuit of their peak performance and shot at professional play.
Active Recovery
It is a common misconception that you have to train hard all the time to optimally perform in competition.
Wrong! You have to train smart!

Players who are serious about planning their training must also be serious about planning their active recovery sessions. This is even more important to the pre-professional athletes who are training every day and playing matches. However, lying in bed and relaxing at home will not give the body ample rest that it is craving in order to fully recover

Incorporating this type of active recovery training allows us to decrease the risk of injury and improve performances. Active Recovery training is often complimented by mental relaxation exercises. These training regiments are the best way to build confidence each player can play throughout the year.

Training Hard Is Not Always Training Smart!
Here are some of the areas where we will be concentrating on our active recovery sessions:

Short to long-duration stretching - This will assist in reducing soft tissue and joint injuries.
Massage, self, massage exercises are demonstrated using a foam roller - These are great for breaking down those tired muscle groups where the lactic acid builds up leading to stiffness, soreness and cramps.
Light cardio, stationary bike, elliptical, rowing machine, swimming etc.
Hydrotherapy - Hot and cold contrast baths will be used for players who just competed in a match. This helps tired muscles flush lactic acid away allowing players to feel "normal" faster.
Meditation and visualization exercises round off the recovery program - This program will also work muscle groups by tensing and relaxing the muscles that we most-often use. Breathing exercises are also taught to simultaneously increase oxygen supply to the brain and blood stream.
POSITION CRITICAL SKILL
DEFENDER TOPICS
Poke Tackling
Block Tackling
Slide Tackling
Jockeying
Shielding
Receiving
First Touch
Passing Out the Back
Leading Passes
Driven Passes
Lofted Passes
Passing With Outside of Foot
Passing With Inside of Foot
Standing Up Your Opponent
Closing down Your Opponent
Role of First, Second, & Third Defender
Defensive Heading
Turning In Possession
Turning While Under Pressure
Recovery Runs
Overlapping Runs
MIDFIELD TOPICS
Poke Tackling
Block Tackling
Slide Tackling
Shielding
Receiving
First Touch
Recovering Under Pressure
Leading Passes
Runs:

- Penetrating
- Overlapping
- Supporting
- Diagonal
- Running With The Ball

Passes

- Driven4
- Lofted
- Swerved
- Diagonal
- Creative
- Disguised
- Inside
- Outside
STRIKER TOPICS
Posting Up
Shielding
Tackling
Playing With Back to Goal
Laying Passes Off
Creative Play
Finishing in the Box
Shooting
Volleying
Half-Volley
Side-Foot Volley
Shooting from Distance
Attacking Heading
Flicking/Heading On
Heading to Pass
Back Heading
Turning Away From Pressure
Playing With Pressure on Your Back
Diagonal Runs
Bending Runs
Penetrating Runs
Timing of Runs
GOALKEEPING TOPICS
Basic Footwork
Basic Footwork
Speed, Agility & Change of Direction
Basic Handling Techniques
Basic Diving Techniques
Basic Shot Stopping
Developing & Understanding Of Angles
Developing A Good Starting Position5
Distribution - Passing Techniques & Principles
Distribution - Throwing Techniques & Principles
Narrowing the angle 1v1
Dealing with a 1v1 through ball
Dealing With Crosses
Defending Against Crosses
Support & Communication
Effective Decision Making
Assessing & Reading The Play
Dealing With Passbacks
Playing Out From The Back From Feet
Playing Out From The Back with Hands
Reducing & Dealing With Strikes At Goal
Organising The Defence
Organising Defending Set Plays
Counter Attacking From Open Play
Counter Attacking From Set Plays
Mastering these skills leading to artistry, all at speed under match conditions - Demanding excellence. Individual skill covered during warm-up.

TACTICS
Increase tactical speed (Correct decision making).
Increased pressure and competition.
Gamesmanship Ability to change and adapt to game dynamics, up or down goals, management of the game.
TEAM/FUNCTIONAL
Understanding of lines and linkage. Positional tactical and technical needs of that position within a small group role.
SYSTEMS OF PLAY
Basing your position and role within the following formations. 4-4-2. 4-4-1. 4-5-1. 4-2-3- 1. 3-5-2. etc.
SET PLAYS : DEFENDING VS ATTACKING
ATTACKING SET PLAYS
Throw ins
Free kicks
Corner kicks
DEFENDING AGAINST
Throw ins
long throws
Free kicks
Corner kicks
Using a combination defense of man to man and zonal
Zonal and Why
Man to Man and Why
DEFENDING TOPICS- Examples
Playing out of the back
Defending in Blocks
Passing in blocks
Low pressure defending
High pressure defending
Playing with 4, 5 and 6 at the back
Retreating as a defense
Defending from the front
Use of the spare man in defense
Use of the spare man in defense
Attacking with fullbacks
MIDFIELD TOPICS- Examples
3rd man running
Combination play
Penetrating runs from midfield
Penetrating passes from midfield
Training the play maker
Splitting the lines when in attack7
Pressing from a zonal perspective
Possession in the final 3rd of the field
Creating numbers in attack from midfield
Timing of runs from midfield
Angle of runs from midfield
Recover runs
ATTACKING TOPICS- Examples
Playing with one striker- posting up or playing of the shoulder
Twin striker play from midfield
Playing in a 3 man forward line
Pressing from the front
Playing with a false
Getting numbers up in the box
Creating space in the final 3rd
Decoy runs in attack
Across the face runs.
Playing against a zonal defense
Countering attacking
Using the striker as the first defender
SPEED OF PLAY
Deception
body positioning to look
moving with your touch
Penetration and creativity
Finding the final ball to split lineS
Counter attack
wide flank play
Target play and creating chances
Crossing with proper runs into the box
Set plays
TRANSITIONAL PLAY IN ATTACK AND DEFENSE
When in transition in possession and out of possession
What areas of the field the when and where
Decision on when to drop off
Decision on when to go forward
PHYSICAL
Using the Sparta System to determine your physical areas of concern
Fitness work with and without the ball, position-specificfitness testing, active recovery
Flexibility - Static stretching before and after training/ matches
Dynamic Flexibility (especially before matches & training)
Agility - with and without the ball, including fast footwork techniques
Footwork - keeping the feet active when moving / playing
Endurance - Aerobic and anaerobic
Strength - Upper and lower body. Core strength and stability
Balance
Nutrition - Proper diet - pre-game, post-game, tournaments,etc
Prevention and care of injuries
Importance of rest / recovery - schedule issues relative to the physical demands
PSYCHOLOGICAL
Increased concentration and Focus
mental imagery and relaxation exercises
Leadership / player responsibilities on and off the field
Individual and team Discipline
Accountability
Respect for your peers, the game and yourself
Communication ,linear and circular
VISIONING:Seeing your ultimate goal and goal setting to achieve it

GOAL SETTING:daily, weekly, monthly, seasonal